Deep Discount

Apartment Locator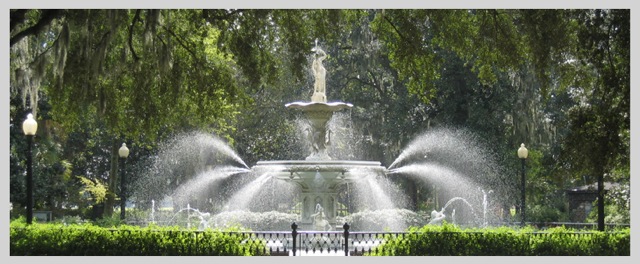 Find Great Savannah Apartments @ FreshRent.com!
Savannah's Historic Downtown, which sits on the Savannah River, is home to historical landmarks, as well as art galleries, museums, and the Savannah College of Art and Design. Due to ongoing restoration processes and new growth, the downtown area is a perfect blend of tourists and residents. There's also a large range of housing options including townhouses, condos, and single-family homes.
The Victorian District—just east of downtown—is filled with historic homes that have been part of the more recent restoration wave in the city. In fact, many people are moving into the neighborhood in order to rebuild older homes.
For a real metropolitan feel, the Midtown District offers all the comforts of city life in one neat package. The Oglethorpe Mall along with other retail stores, restaurants and public transportation can all be found here. The 80-acre Daffin Park is also located in this neighborhood, and offers local residents basketball and tennis courts, playgrounds, a pool, and Grayson Stadium. As far as housing here goes, the majority of the homes were built in the earlier half of the 1900s, giving the neighborhood a touch of old-fashioned charm.
Like the Historic Downtown District, Ardsley Park was constructed with gridded streets that integrate public green spaces and parks. Ardsley (near Midtown) was built in the early 1900s, and is considered one of the "hottest" areas in the city.
Located on the eastern side of the city, the secluded neighborhood of Gordonston is similar to Ardsley Park, but is smaller and has yet to be discovered by the masses.
West Savannah neighborhoods may be the best of both worlds. While they're within a short distance of Downtown they also offers the same amenities as living in the burbs. Because of the area's proximity to SCAD, it's also home to many college students.
There are many appealing options just outside of the city as well: The historic maritime town of Thunderbolt offers an assortment of housing options from the modern-day condos to fishing-village era cottages. The gated community of Causton Bluff also offers a nice location for both families and younger professionals. A little further outside the city are quaint neighborhoods like Carver Heights, Cloverdale and Liberty City.
And finally, the Islands surrounding the coast of Savannah are a unique take on suburbs. Because the homes are less historic they carry a smaller price tag. Separated from the mainland by rivers and tidal creeks, the Islands offer a great way to take some refuge from city life.
Results for
Savannah, GA