So it's the middle of winter. It feels like the sun hasn't shown its face in weeks. No, months. And the inside of your beautiful apartment is suddenly starting to feel like a jail cell.
YOU NEED TO GET OUT!
But how? Where? To do what?
How about ice-skating? If there's one way to enjoy the winter weather outdoors it's ice-skating! Too far south for snow? Plagued with rain instead? Head to an indoor ice rink, or better yet, bust out the old rollerskates for an acceptable southern alternative. Now call up a friend (or make one at the rink) and channel your childhood memories. Or—if you're one of those people who never skated as kid—make new memories. Whether your fall on your butt or land a triple axle you'll find yourself laughing and sweating. Winter boredom: be gone!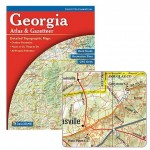 Looking for a way to be out and about without the joys of a red, runny nose, or soggy shoes? Save up some gas money, get in the car and make a day of road-tripping. You don't have to go far to see something new, and it'll make you feel like you got to take an adventure without spending or doing a lot. Get old school- burn a mix CD, pack some snacks and hit the road. Maybe even dust off that old Atlas of yours and navigate as you go.  Don't have a car? Have no fears—ZipCar is in nearly every city, offers affordable rates, and allows non-car owners to get out and drive when they want.
Or, you can always bring the party and the people to you. The next couple of months are packed with TV events that 20somethings just love to use as excuses to throw a party. Football fan? This year's Super Bowl Sunday falls on February 3. Make some 7-layer dip (check out this awesome/easy recipe), order a bucket (or several) of wings, get some beer and have your friends come root for their team of choice. Added bonus- maybe Beyonce will actually perform an interesting halftime show. Not into keeping score? There's always The Oscars (on February 24). The recipe is pretty much the same, maybe some hummus and mini quiches go better with Best Movie nominees, but then maybe not. Music's big night is also quickly approaching. The Grammys are February 10. Either way they're fun excuses to have a get together.
And don't forget – you can always host a movie night at your apartment too. Redbox that dramadey/horror/film you've been dying to see for the last year but somehow never had time to watch, get some people together, pop some popcorn, call it BYOMD (bring your own Milk Duds), and make a night out of it.
Other ideas:
Craft nights at your FreshRent-found apartment– tell your friends to bring supplies and start crafting!
A bundled-up scavenger hunt- brainstorm a list, put out a Facebook event, and have the losing team(s) by the winners dinner or drinks at the bar you've been wanting to check out.
Restaurant hop- make a list of the best appetizer, dinners, and desserts in your city and make a night out of being a foodie!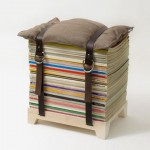 FreshRent. Here to help you with all your apartment hunting needs, and sometimes even more. And remember, spring is only 60ish days away!