So you've moved to a new city and survived your first holiday season in your new place. Congratulations!
But now, as the confetti is getting swept up and the festive decorations are coming down, life returns to it's normal ebb and flow. Except, you're in a new place and have yet to fully find your niche.
It's time to make a resolution or two. Now, New Year's Resolutions can feel a bit…trite, but in your situation they might actually be useful. Take the typical January 1st proclamation: "I Will Work Out More." This year going to the gym will not only get you in better shape, it's also a great place to meet some locals. This could be the best of both worlds: new friends, and a gym buddy will probably keep you motivated to work out all the way through 2013.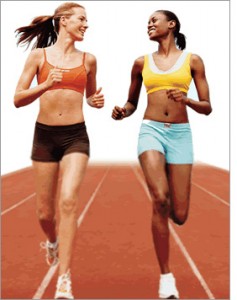 And we've all experienced the post-Holiday cleanup high that often leads to the self-affirmation "This year I'm going to be neater." This usually lasts for a few weeks before the clothes are back on the floor, and the sink is overflowing. But this year you're trying to meet people, and having a place where your not embarrassed to bring people to is always helpful. It might just be the inspiration to keep your new FreshRent apartment clean. Because—let's be real here—no one wants to bring a new-city-date home to a messy house.
But resolutions aren't just about getting your life into shape; they're also about giving yourself room to reinvent who you are. Relocating makes that even easier. In 2013 get over your shyness, or your stage fright. Finally carve out some time in your life to learn guitar, take a dance class, or go to that open mic you heard about. It's a great way to meet other cool, like-minded people, and the adrenaline rush will keep you talking well past the "nice to meet yous."
Make the most of 2013, shake up your routine, and get yourself out there. And remember, FreshRent is here to help with all your apartment hunting, and living needs!