1. The "To-Go" Cup – while it's normally illegal to carry an open (alcohol) container, in Savannah's Historic District (downtown) it's legal to posses and consume your drinks on the street as long as it's in an open plastic container of 16oz or less! #Winning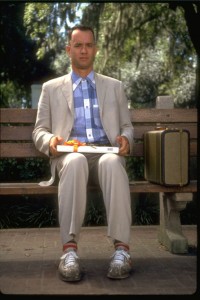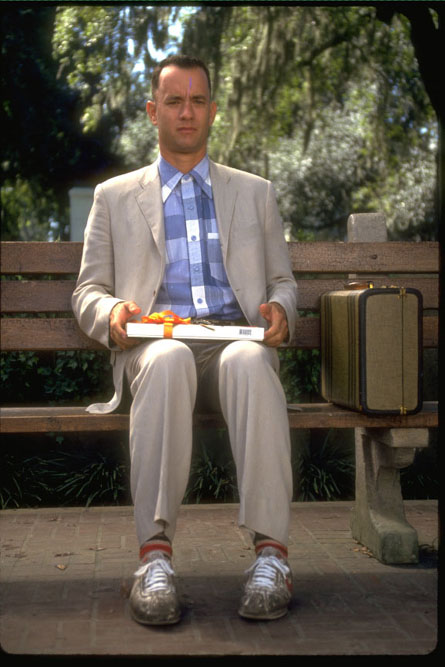 2. "Life is like a box of chocolates." Possibly one of the most famous movie quotes of all time was filmed on a bench located the north side of Chippewa Square. However, you'll have to go to the Savannah History Museum to see the bench today.
3. 24 public squares. Speaking of squares, this Southern Belle of a city was built into grids and is now dubbed "America's First Planned City." 21 of those parks — that the city is centered around — are the original squares laid out by the city's founder, General James Edward Oglethorpe.
4. She's a looker. During the Civil War, as General Sherman marched through the south he was so taken aback by Savannah's beauty that he sent President Lincoln a telegraph offering him the city as a Christmas present.
5. All the home cooking you could want. Seriously, Paula Dean opened her restaurant, The Lady and Sons, in Savannah in 1996. The menu offers up the best of southern and coastal cooking, not to mention a side of Southern Hospitality.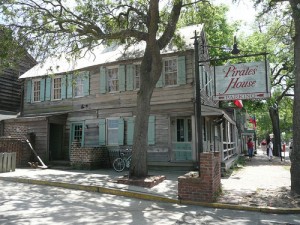 6. It's a pirate hangout. Well, not anymore but The Pirate House Inn built in 1753 (making it the oldest standing building in the state) opened their doors to all kinds off sailors. And yes, sometimes that even included pirates. Stop by for a visit and some satisfying gumbo from their restaurant.
7. Girl Scout Cookies. That's where the scouts started. Even better than home cooking!
8. Lots of places where you can hit things with golf clubs. Mainly, golf balls. There are seriously over a dozen courses and clubs to check out. So put on your golf shoes and get out there.
9. Affordable living. Freshrent can hook you up with a great apartment for less.